After installing Visio Professional 2013, can No longer open Windows Search email results,
either double or right clicking, screenshot below.

Message icon also changed from gold to blue, even though the 2013 version of Outlook is Not installed.

Any ideas how to fix this without uninstalling Visio?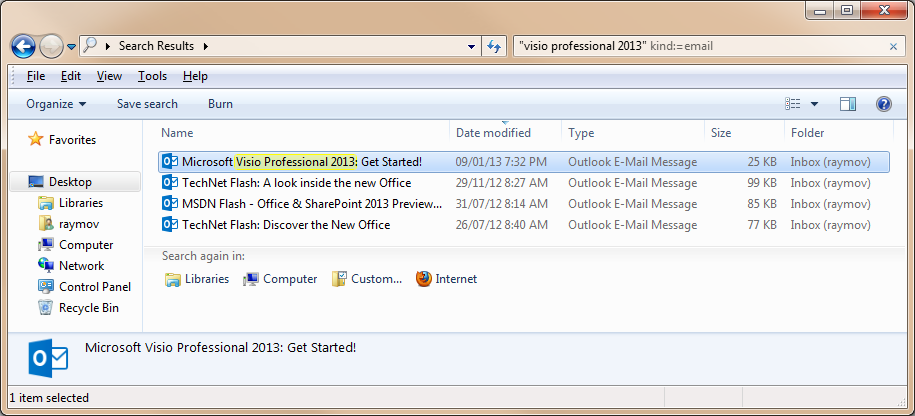 Using following with latest updates:
- Microsoft Visio 2013 (15.0.4420.1017) MSO (15.0.4454.1002) 32-bit
- Windows 7 Ultimate SP1 64-bit.
- Outlook 2010 SP1.
Troubleshooting steps taken:
- Ran "Find and fix problems with Windows Search" Troubleshooter, no issues found.
- In "Windows Features" turned Windows Search off, restarted, then back on, index took while to rebuild.

Ray