As per the image attached the 'Unread Mail Search Folder' is not updating the sync counts.

My Inbox is zero yet the unread mail search folder is showing 71 unread emails in my inbox.
I have tried creating a new 'Search Folder' and even the new search folder exhibits the same behaviour.
The only way to get the count of the inbox to zero in the search folder is to expand the search folder tree and click each email individually to mark it as read.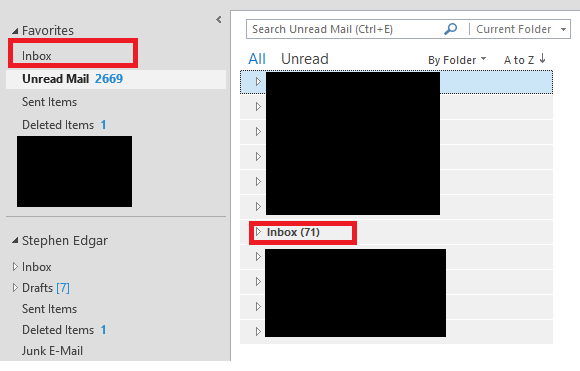 Office Professional Pro 2013 RTM x64 (via TechNet Subscription) connected to Exchange 2007 SP3 x64 with Rollup 8 installed.
If anyone has some ideas to further troubleshoot this I would be glad to here said ideas.
Thanks,
Stephen Edgar